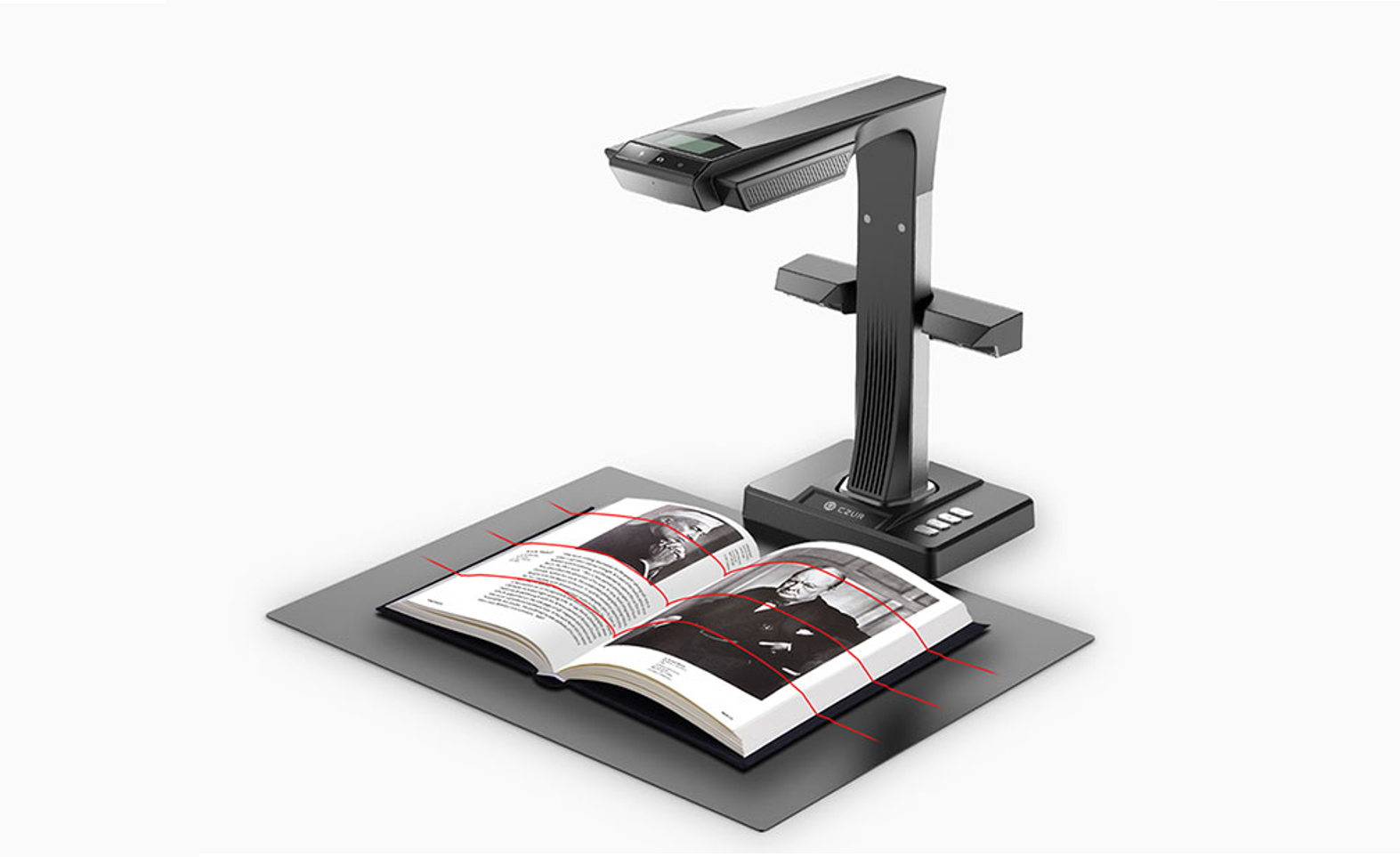 Step 2 Install – Place, connect and play.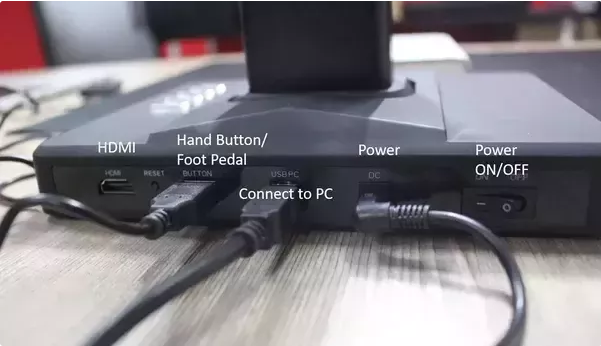 Ready for play!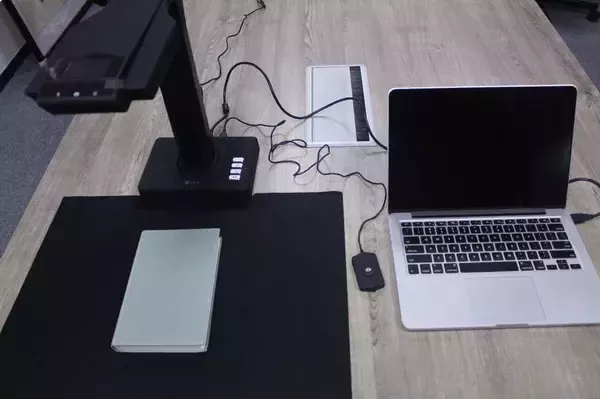 Step 3 Book scanning software preparation
Download CZUR Scanner software from here and open it. Choose Scanner.
And this is the starting interface. Basically, there are 3 buttons on the upper left Conner, Scan, Export and Batch. Scanned images' information will show on the right column.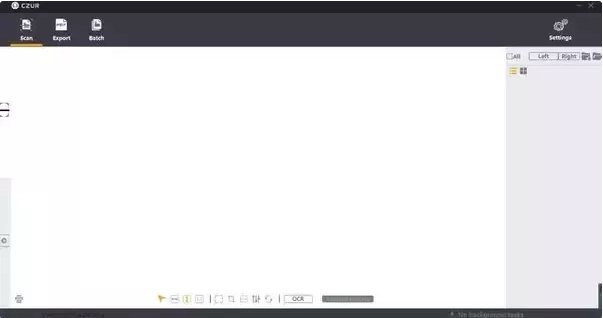 Step 4 Place a book under the camera. Set Color mode and image processing mode on the book scanning software.
For books, let's choose B&W (Black & White) and Facing pages (tailored for book scanning)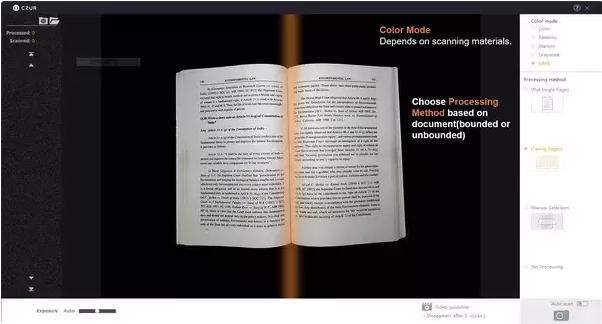 Step 5 Turn the page and scan!
It's definitely the best part of book scanning because you don't have to unbind the books and it's very easy to operate. BTW, turning a page and scan means it's extremely fast to scan a book, no matter how many pages they have.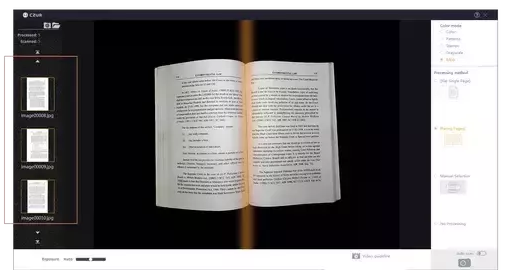 When scanning, you may check the preview image on the left.
PS: you need to turn the pages manually:)
Step 6 Edit and process after scanning.
CZUR is housed with a strong book scanning software. Besides high scanning speed, I bet you would also be fascinated by its performance of auto-flatten and useful processing functions.

After scanning, find processing functions from bottom toolbar:
Change color mode, rotate, trimming, adjust image quality and etc. Try it and make a better scanning.
For example, I make adjustment of contrast, sharpness and thickness in batch here.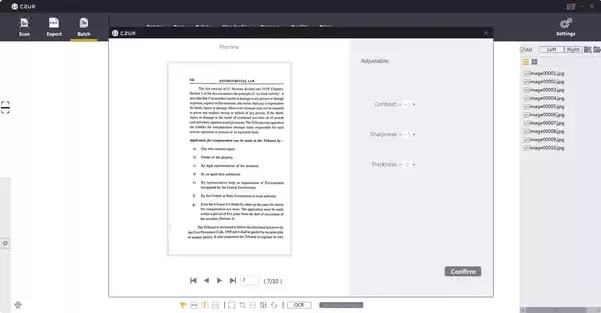 Step 7 Make an ebook!
Select all and generate documents you need. OCR can help to convert images in to editable files. So you may choose to form Word, Searchable PDF (can search, copy and paste text in PDF files).
Scanning sample: I choose PDF conversion.
Note: when scanning books, the pages will be separated automatically (Smart Paging function. You can set them in Settings)
Now I use smart book scanner to scan a book(for personal use) and make an ebook.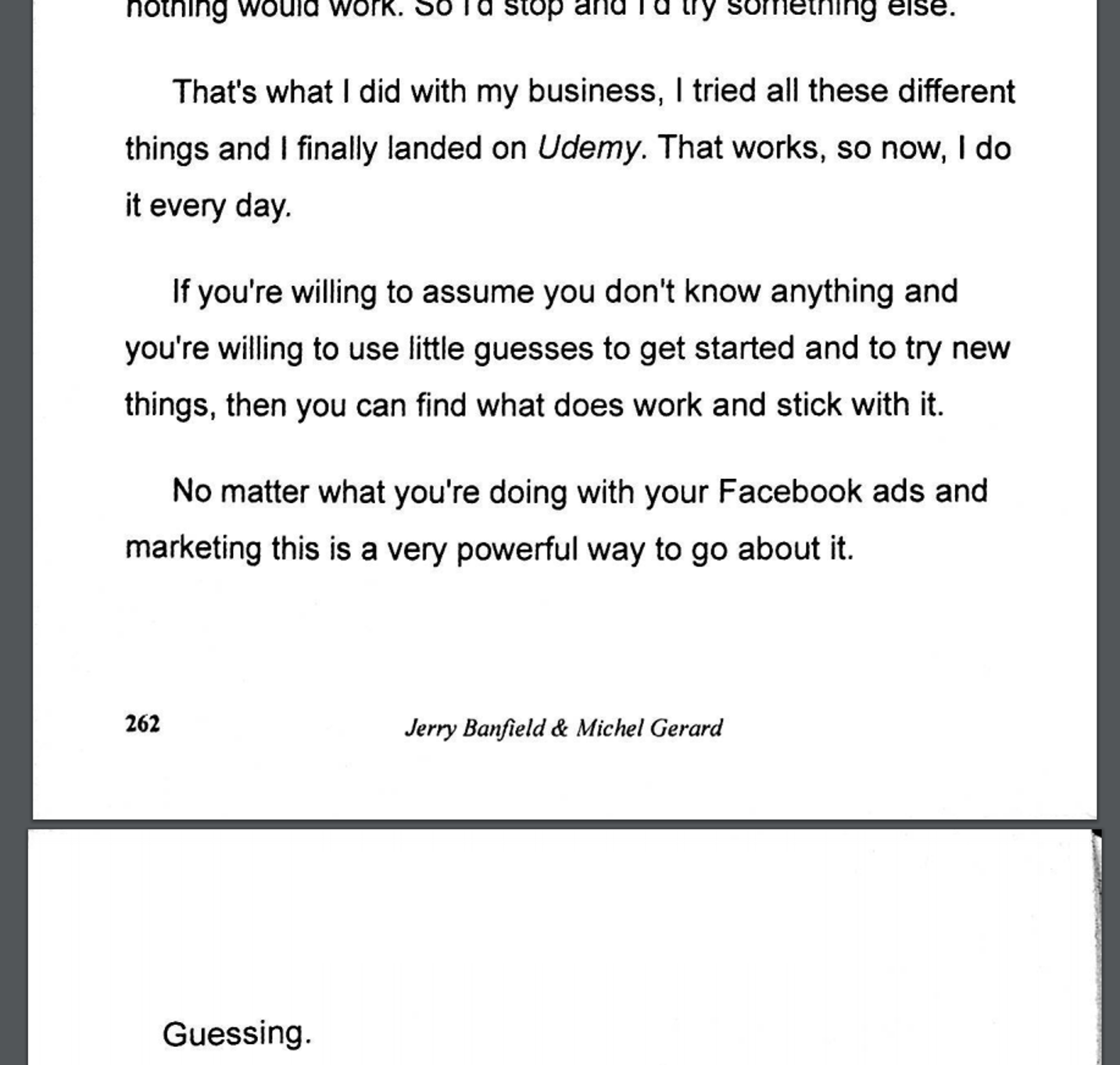 It's not finished yet!
Recommend Foot Pedal in book scanning.
In this way, you can just turn pages and the book scanning machine will detect the page turning to operate scanning automatically.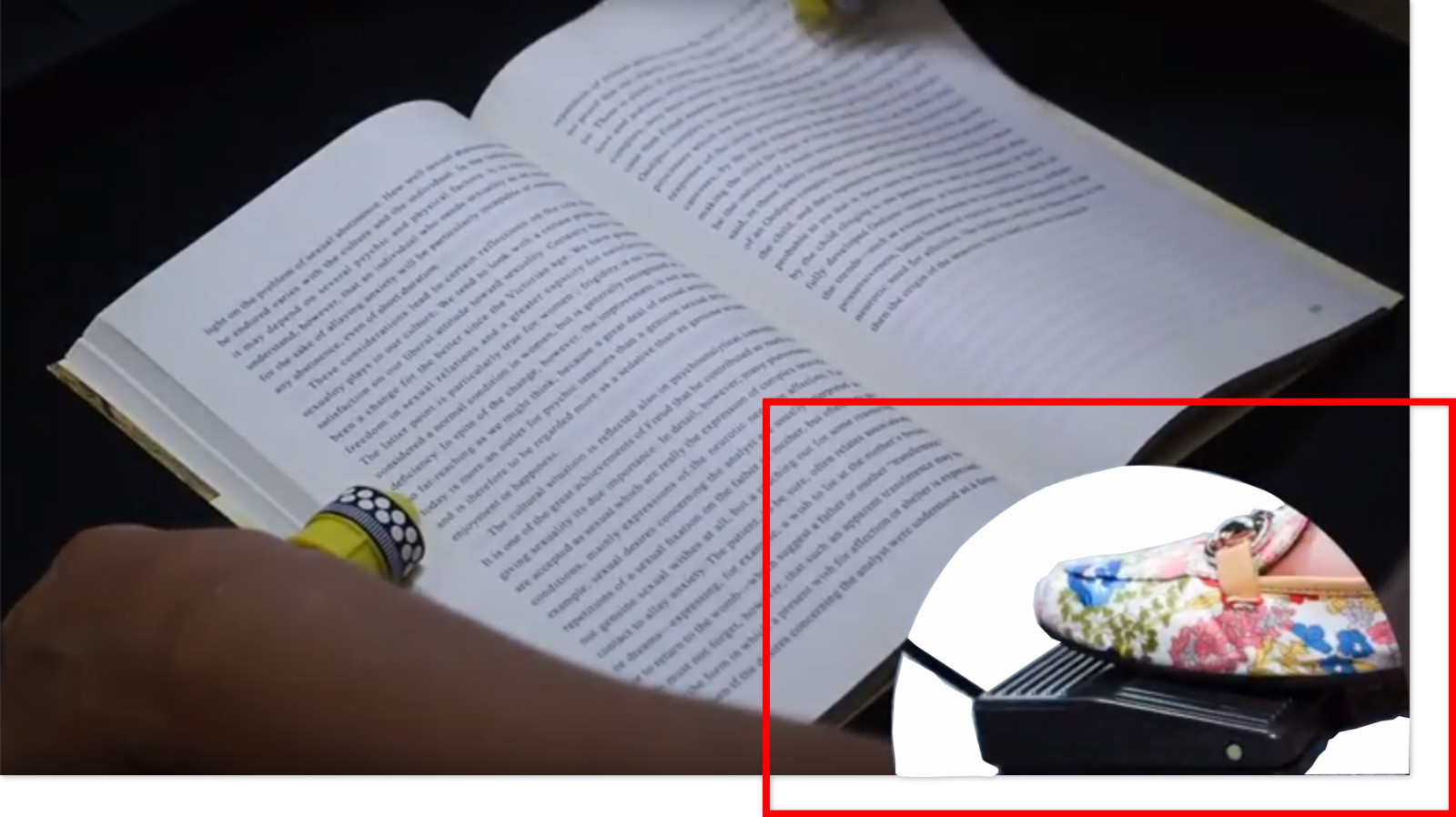 Done!
Check CZUR smart book scanner here.
Please enter your First Name!
Please enter your Last Name!
Please enter your e-mail address!
Please enter your country!
Thank you! The form was submitted successfully.
Sorry! Submission failed