CZUR TECH STARS AT 2019 INTERNATIONAL YOUTH INNOVATION CONFERENCE
Document scanning innovator CZUR tech was among leading technology startups invited to attend the 2019 International Youth Innovation Conference in Shenzhen, China, in November.The conference centered on 'youth innovation and sustainable development'. Youth representatives from nearly 100 countries were present.
As a young, cutting-edge tech company, CZUR was delighted to be exhibiting and showcasing the next generation of scanning technology alongside technical innovation from across the world.CZUR was particularly pleased to welcome Francois Ekoko, Africa coordinator for the UN Office for South-South Cooperation, who was able to visit our booth and closely examine our scanner.
"The scans are incredibly fast and the results are amazing. I'm happy to recommend this to my colleagues." Mr. Ekoko said.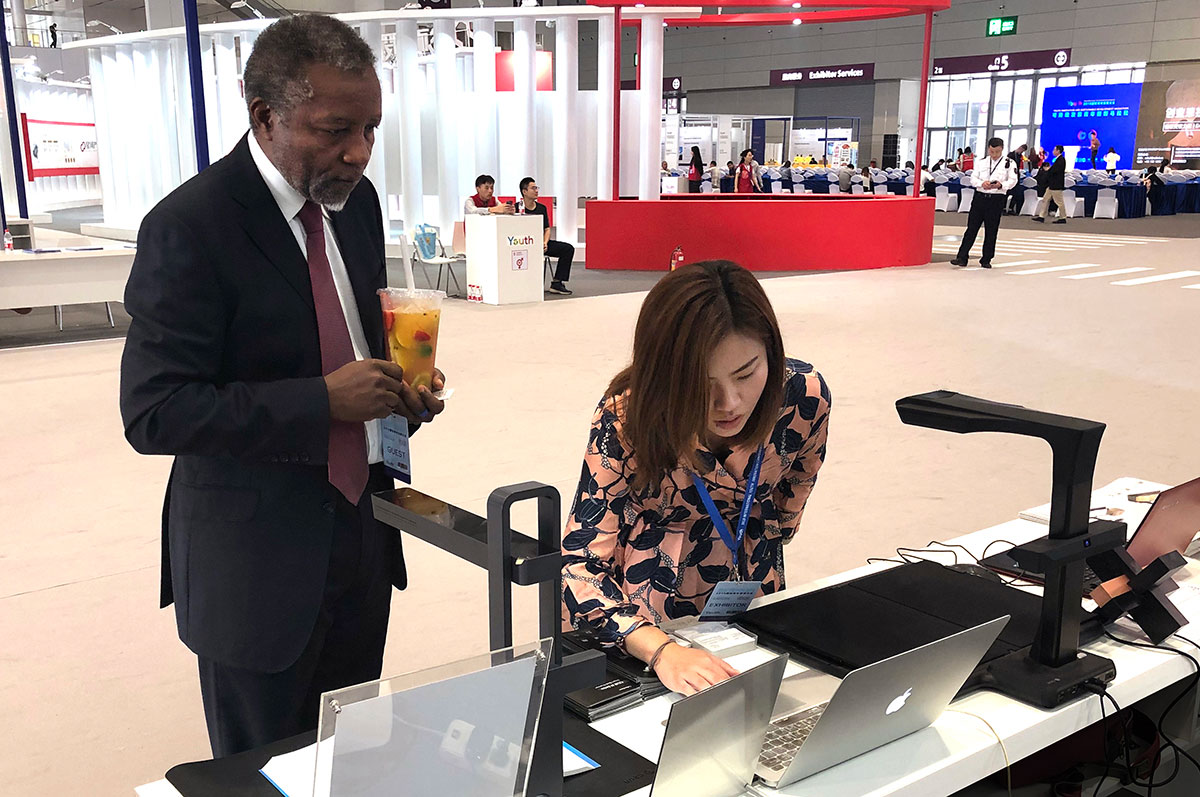 (CZUR staff demonstrates the company's new model Aura Pro to the UN's Francois Ekoko.)
The conference organisers say more than 11,000 volunteers and visitors attended over 3 days.