CZUR x 2018 CEBIT DIGITAL SHOW
‍‍‍‍
CZUR participated in CEBIT 2018 DIGITAL SHOW at Hall 15, E70, Hannover, Germany. CZUR, a leading solution provider in the global book scanning industry, revolutionizes book scanning industry and brings Non-Destructive Scanning Solution.
Book scanning has long been a tedious, time-consuming task. Our team believed that the traditional method was due for an overhaul, so we researched, experimented, and innovated a revolutionary method that will save time so you can digitalize more of your valuable books and documents.
CZUR scanner is a new type of intelligent scanner whose foremost features are its extremely high scanning speed, its ability to recognize and correct for curved, incorrectly positioned pages, and its ability to quickly and easily convert scanned pages to more useful formats (PDF, searchable PDF, TIFF, WORD or EXCEL). CZUR is the first company who build an Innovative Curve Flattening Technology which can automatically flatten the curved pages of open books (using laser lines). It's also can erase fingerprints, split double pages into two, and correct pages positioned. This allows large books to be scanned and archived very quickly. It's a completely new approach to scanning and can save hours of time scanning either simple or complex tasks of document digitizing, archiving, and sharing.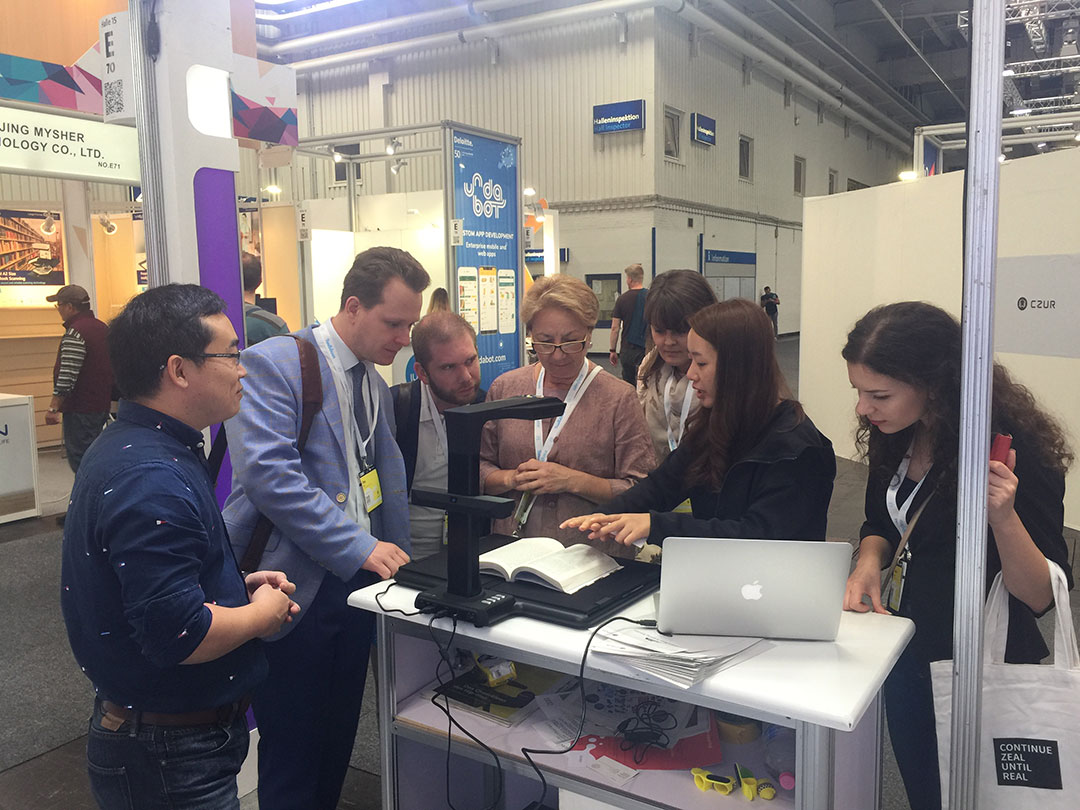 ‍‍[About the new CEBIT]
Europe's Business Festival for Innovation and Digitization
CEBIT 2018: business, leads, ideas. As a triple-punch event featuring exhibits, conferences and networking, CEBIT covers the digitization of business, government and society from every angle. Its four sections – d!conomy, d!tec, d!talk and d!campus – represent an entirely new approach, but one thing remains: the show's core focus on generating leads and business for all concerned!
‍‍‍‍‍‍