CZUR Book & Document Scanner Review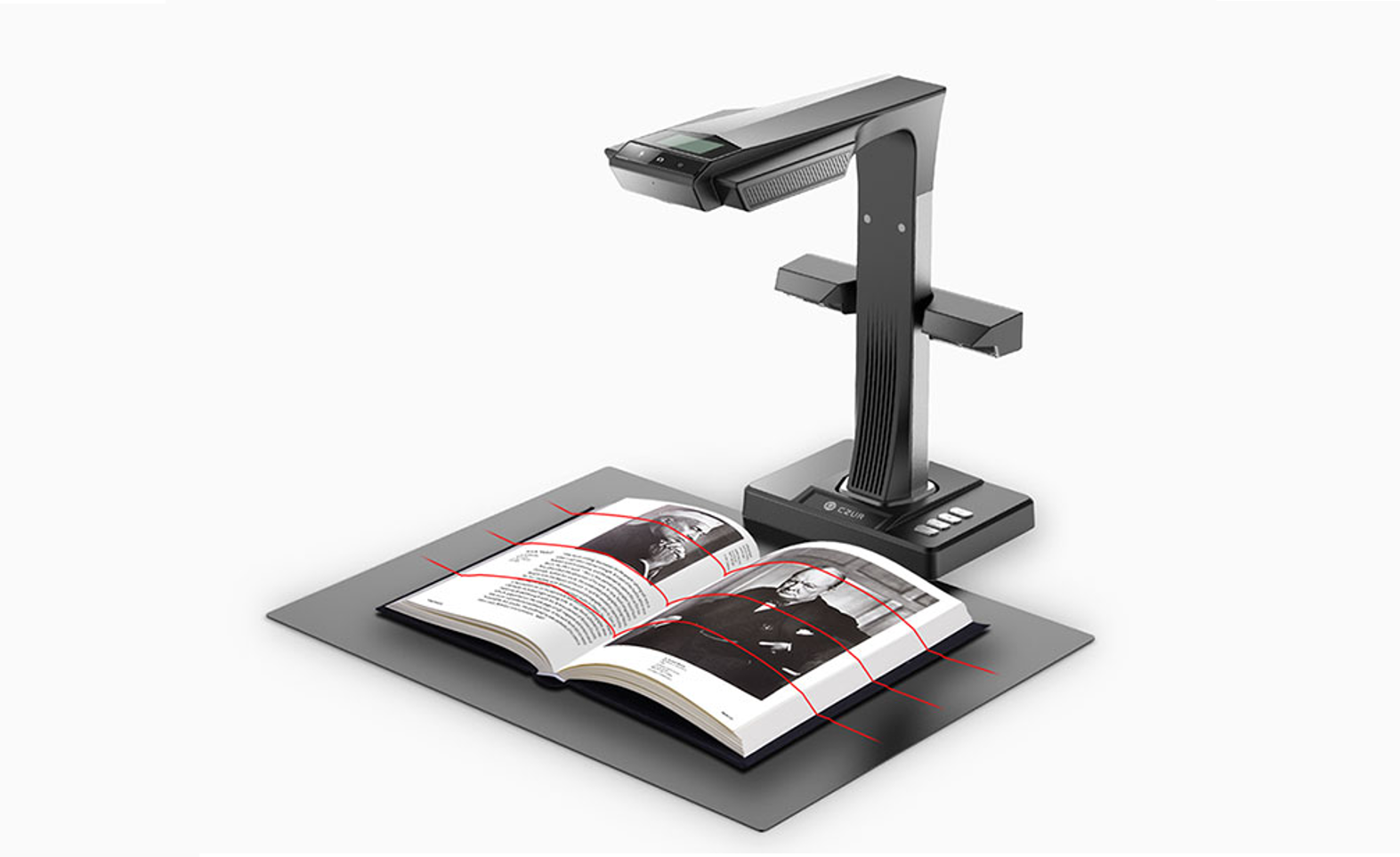 Innovation has transformed the way we live and the way our day to day activities are carried out. Printing and scanning tools and machines have also undergone a series of innovative additions and changes. They are now available in different shapes and sizes besides being capable of catering to a wide variety of purposes.
CZUR is a company that has recently come up with innovative product options and the latest in its kitty is the CZUR Book & Document Scanner. This product comes with a smart OCR that is compatible with both Mac and Windows.
The USP of this product is a brand new design which looks in form of a table lamp and is capable of quickly scanning different documents by merely flipping the pages. As per the company it can scan and create an ebook of about 200 pages in approximately 3 minutes.
The product can be used on a table and its simple design makes it easy to maneuver around when needed.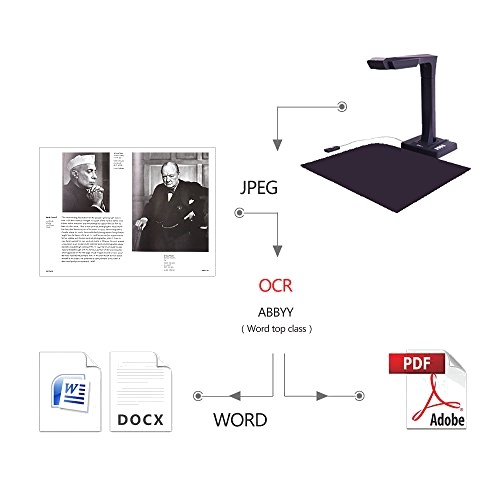 Features
Besides having a completely different look when compared to the traditional scanners, this scanner comes with some unique features as well. Although it does the task of scanning different kinds of documents, it is pretty convenient to use too.
Quick Ebook scanning
It is dedicatedly built to create different forms of ebooks by scanning pages of any existing physical book. This can be done in quick time with speeds as high as 200 pages per 3 minutes.
It is aided by features like auto book curve image-flattening, paging tech, fingerprint erasing, etc. It can also scan other kinds of documents at a much quicker rate with over 1.5 seconds to scan an A3 double letter. It translates in 40 such pages in a period of 1 minute.
Can scan different kinds of items
Besides mere paper objects, this book is equipped with a technology that can scan bound materials, physical objects, plastic cards, brochures, vouchers, and much more. The fact that it is a standing scanner that does the process of scanning from above makes it convenient to merely place the object below it and let it scan with ease.
OCR Technique
It is a comparatively a very effective technology that enables the scanner to convert JPG to editable PDF, Word or TIFF format. Hence, if you have loads of text that you might want to take out from an image and edit it for future use, then this can be easily facilitated by this scanner.
Intelligent processing software
The CZUR ET16 comes with intelligent processing software. It simplifies the process of scanning by dispensing several tedious operations. Features like accessing already scanned files in merely 1.5 seconds by pressing a button from your system can be a boon for its users.
You may even use it to scan fragile documents by placing it in the scanning area and avoiding any sort of touch damage.
Flatten and Erase fingerprints automatically
The sharp sensors detect any curve distortion or fingerprints on the surface of the scanned area. After detecting the same it automatically flattens the curves and removes any distortion.
Hence, the final scan would replicate a digital document with any damages.
High quality Sony HD camera
The scanner comes with a high-quality 16-megapixel HD camera by Sony that facilitates high-quality scanning of the documents. One may also easily connect the scanner to a computer or a projector using the HDMI to use it as a visual presenter.
Pros
Simple to set-up and use

Connect using HDMI or USB or WiFi

Powerful and advanced OCR capacity

Auto flattening curve, erase fingerprints, purify backgrounds and correct distortion

Supports cloud scanning through WI-Fi

Scans a page in less than 1.5 seconds

Three standard automated processes for scan, archive & bulk

Great Customer Support
Cons
Unclear instructions and software language
What makes it a new breed in the arena of Scanners?
The scanner is completely a different product when you compare it with any possible scanner that might be there in the market. It outperforms others and is capable of not only scanning contracts, cards but even books or the bound files.
Even it can be a great machine to scan physical objects like your smartphone, sculpture, etc. The camera included comes with a 2.4 inch TFT display that helps in positioning the documents before starting the scanning process.
There is even the built-in lamp offering two illuminations. The scanner is pretty handy for both a simple as well as a glossy surface.
The innovative overhead scanner has the ability of capturing both the pages of any book at a single go. With a maximum width as big as an A3 paper, the scanner definitely covers a wider area than the other conventional scanners.
How does it perform against some of the best scanners?
Surprisingly, it does not have a competitor that looks like or functions the way it does. Although the other scanners like the Brother DS-820W Wireless Document Scanner or the Fujitsu iX500 ScanSnap Document Scanner would do the task equally well, this product is meant for a different need.
The other two scanners are capable of creating high definition scans and do their task very quickly. However, CZUR Book & Document Scanner scores better in the area of flexibility and coverage.
CZUR's scanner does the scanning at double the speed of any of the scanners mentioned here. Moreover, it is capable of scanning different objects or even two pages at the same time.
It can be said to be a brand new addition to the types of printers the market has on offer creating a league of its own.
Verdict
After a deeper inspection about the features and the kind of purposes this printer meets, it is evident that it promises a lot more than any of its close competitors. It does come with its flaws but being a first of its kind, the product is surely going to come with loads of transformations in future.
After having said that, as a user you are certainly going to do scanning tasks with ease. The CZUR Book & Document Scanner comes with innovative accessories with its package like the wired foot pedal as well as the remote switch to scan without sitting in front of the computer.
You also have the fingertip gloves made of rubber to easily flip pages while scanning. Hence, each of these makes it a complete package for the users.