CZUR Book Scanner - Pioneer in the Smart Office Era
SINGAPORE, Nov. 09, 2017 /PRNewswire/ -- CZUR TECH CO., LTD., a reliable pioneer in book scanning and archiving, is attending DISTREE APAC Trade Shows in Singapore. DISTREE Events is the leading organizer of the ICT & Consumer Electronics channels across Asia, Russia& CIS, and Latin America. CZUR's latest product, ET16 Plus, has made its debut at DISTREE. The ET Smart Book Scanner effectively resolved a challenge that has frustrated office workers for over 30 years: to quickly scan bound materials.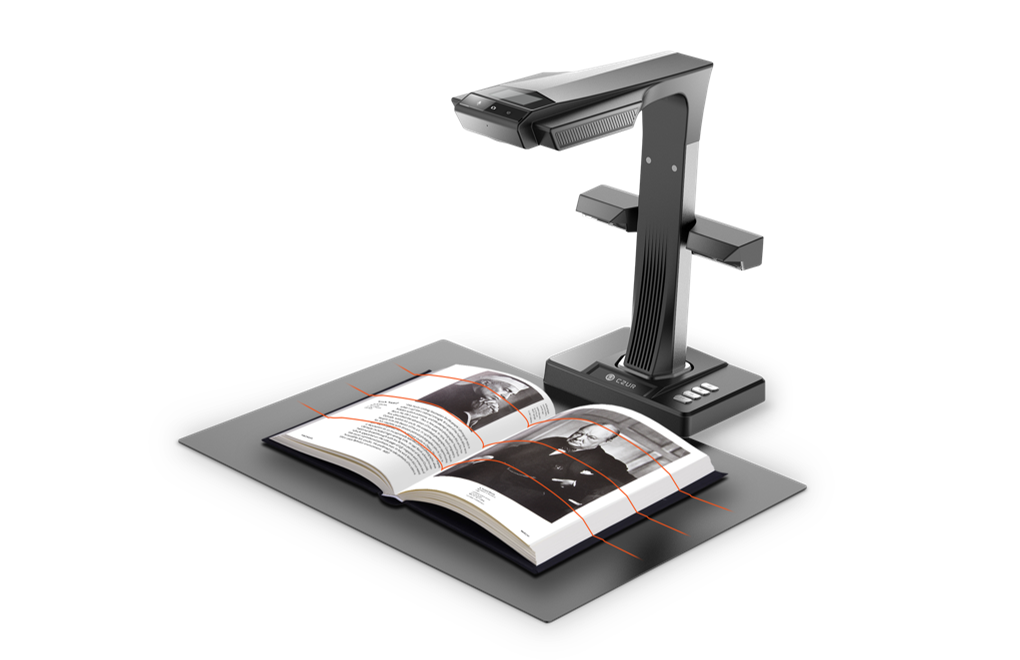 CZUR Makes True Smart Happen
"Average working adults spend at least 60% of their conscious time in the office, making our goal of building smarter offices much more important than what most people like to think. True smartness happens when it does the job for you without making you aware of it. Therefore, we define Smart as providing a solution where users can forget about looking for solutions to solve a problem," said Kang Zhou, CEO of CZUR TECH.
Unlike expensive, cumbersome and slow process of traditional book scanners, CZUR houses Auto-Flatten and powerful hardware to build a high-speed, reliable and affordable smart book scanner, popularizing the smart office device to each enterprise and individual. And it's long been our mission.
"ET Series not only provides the office with effective scanning solutions but also offers human warmth, making you forget about its presence."
Wide Range of Applications
For years, CZUR has been trusted by many world's most prestigious academic institutions. CZUR helps professors, PHDs and students in colleges and universities (including NYU, MIT, Harvard and Cornell) to scan and preserve their books and valuable documents. Also, ET book scanner is favored by state, university and public libraries (mainly across the US, Europe, Australia and Asia). Likewise, Archive Centers, Courts and Judiciary Authorities use CZUR to quickly build digital libraries for preservation and easy access.
* It's estimated that ET16 Plus would be officially released by the end of November.
About CZUR
Founded in 2013, CZUR is a global high-tech company that focuses on digitalization and archiving solutions. Including the latest technologies and human touch, CZUR aims to create smart office appliances to fundamentally improve work efficiency in office environments. Please visit: www.czur.com for more information.
Media Contact
Catherine Wang
Marketing Director
CZUR TECH CO., LTD.
TEL: +86-755-2397-4826 | E-mail: Catherine@czur.com
View original content with multimedia:http://www.prnewswire.com/news-releases/czur-book-scanner---pioneer-in-the-smart-office-era-300552873.html
SOURCE CZUR TECH CO., LTD