CZUR ET16 Plus has won Editors' Choice Award from famed IT media PC Magazine
SHENZHEN, China, March 20, 2018 /PRNewswire/ -- CZUR, a global smart hardware technology manufacturer with presence in over 30 countries, is honored to announce that its ET16 Plus has earned PC Magazine editor's top recommendation as a book scanner. Accordingly, ET16 Plus won the Editors' Choice Award for its fast scanning speed, features and versatility.
CZUR ET16 Plus: "Blend of Speed, Features, and Versatility"
PC Magazine has carefully reviewed the ET16 Plus from multiple aspects: appearance, hardware, software features and scanning abilities. In particular, the editors emphasize the performance of software functions and actual scanning process. Validating the ET16 Plus' performance, Tony Hoffman, Managing Editor of PC Magazine said, "Its blend of speed, features, and versatility earns it our Editors' Choice." This award is given to the product they have picked as the best from the thousands tested in PC Labs.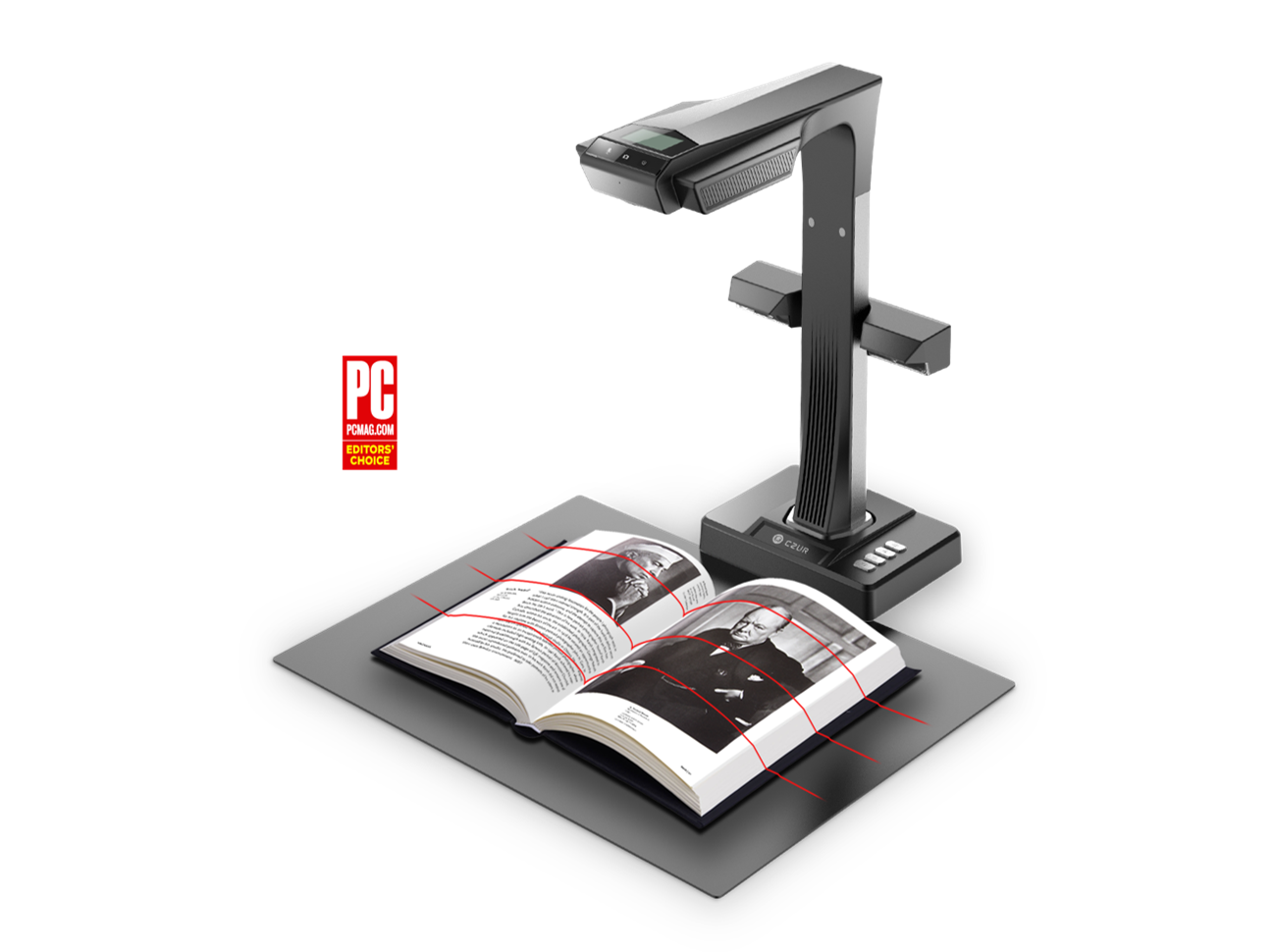 Launched in September 2017, the CZUR ET16 Plus remains the most ground-breaking book scanner due to its performance over other premium scanners. The ET16 Plus clearly stands out owing to its Curve Flatten technology for efficient book scanning, robust software and cutting-edge features. Also, it has been lauded well by famed YouTuber Dan Nessel and tech reviewer Salih Sarikaya for its unmatched excellence.
ET16 Plus review by DadDoes: https://youtu.be/XPwrvRfR1jk?list=PLIb7UmgRg2xPaVyKvPPKgT8JDIey2TGfb
Scanners have been invented for nearly 30 years with slow technology updates. People have no efficient options but to use complicated scanning systems. Kang Zhou, founder of CZUR TECH, initiated the idea of changing this situation while in college. Then, his team developed the world's first smart book scanner, eliminating cumbersome installing and operating processes. The ET16 Plus Smart Book Scanner has truly disrupted the book scanner market and set new benchmarks for the premium flagship category by ushering an advanced non-destructive scanning era.
The ET16 Plus features 32-bit MIPS CPU, 16MP HD Camera, innovative Side Light, efficient OCR function, and intelligent image processing software with minimalist and exquisite design.
About CZUR - CZUR is a global company aimed at creating smart office appliances that include the latest technologies and human touch to fundamentally improve work efficiency in office environments.
Please visit http://www.czur.com for more information.