CeBIT, one of the biggest global Digital Business events opened on March 20th, 2017. Wholesalers, retailers, developers from all over the world came and gathered in this grand exhibition to surprise us with cool products and cutting-edge technology.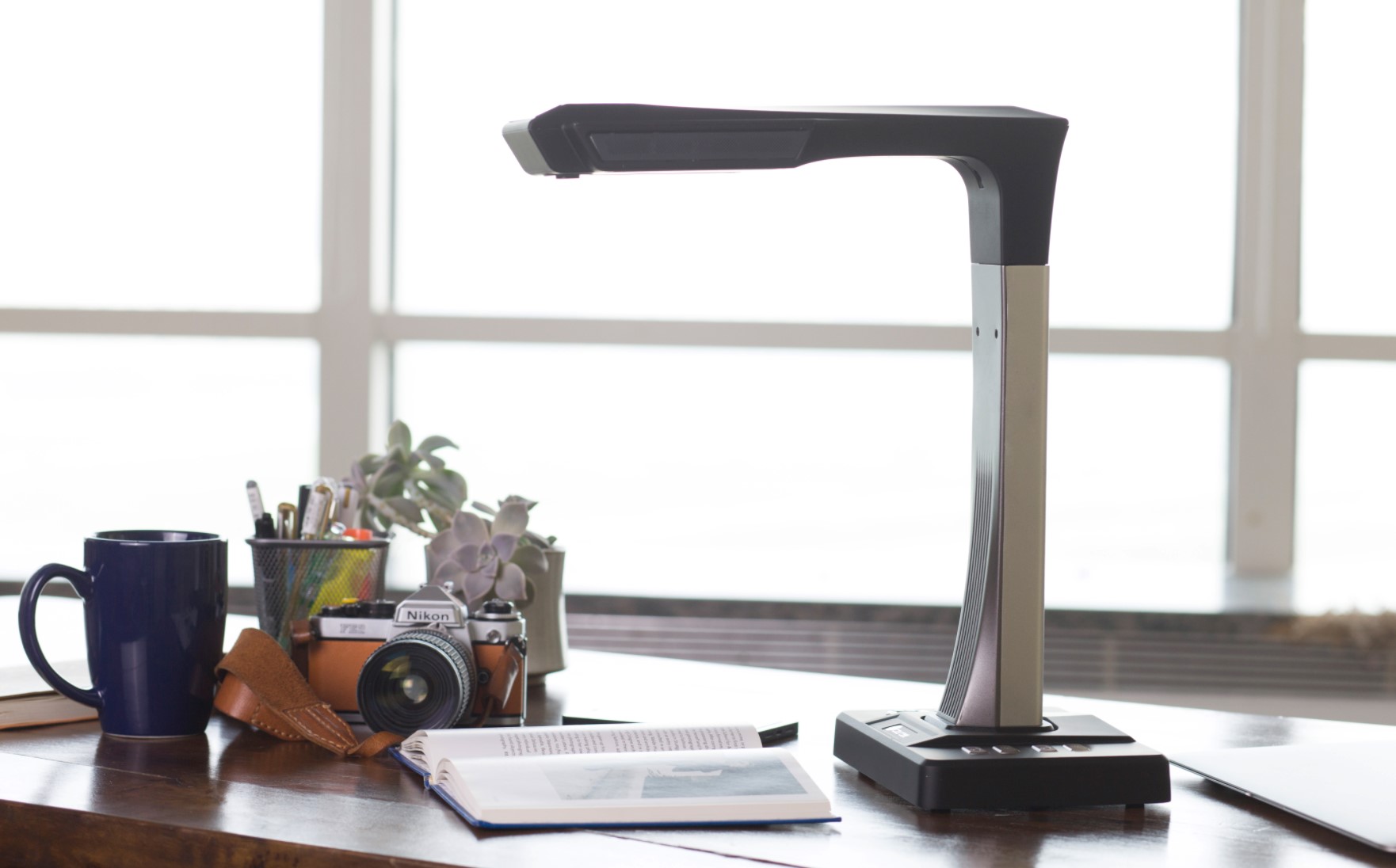 Smart book scanner, ET series, developed by CZUR, a high-profile hardware company from China, has been unveiled. This product not only overturns traditional scanners' functions, appearance, software, but also optimizes significantly on scanning efficiency, resolution and device volume with unprecedentedly smooth experience.
1. Book Scanner Redefinition - Smart, Easy and Efficießnt
Through years' dedicated research, CZUR has broken the technical barrier and made great breakthrough for book scanning, enabling it as easy as turning pages. Just put a book on a scanning base, turn the pages, press the button or foot pedal and start scanning!
Thanks to powerful function of image processing and computing ability, ET can scan 60 pages per minute averagely. In addition, various documents are easily identified and taken by the scanner, such as files, contracts, receipts and even sculptures.
Integrated with 16 million HD CMOS and, CZUR generates clear and delicate scanned images in high quality.
OCR is another amazing function which can convert scanned files into editable Word format, so that students and professionals can freely edit them.
2. Flattening Curve Ready
The Flattening Curve 2.0, Laser- Assisted technology, integrated with advanced image processing software algorithm, enables smart flattening as well as edge cutting automatically. It can even erases stains and fingerprints.
CZUR takes this opportunity to display strong technology of China to the world, but more importantly, passes on the idea that technology is not the priority accessible to a minority, but to all and it's labelled as huge benefit of our life and work.
Please enter your First Name!
Please enter your Last Name!
Please enter your e-mail address!
Please enter your country!
Thank you! The form was submitted successfully.
Sorry! Submission failed